Product configurator
Product Configurator module allows to manage product variants and their selection / configuration while creating an offer or recording sales orders.
The structure of products is based entirely on information from master data such as articles, parts lists, work schedules and can also be used without making, ie independently with quote and sales order processing in SAP Business One.
The product configurator can be used to calculate the price of a product or material lists from the manufacturing process fully integrated manner.
Every application to ensure maximum efficiency.
Allows the creation of structures with multilevel selection variables, formulas, rules, wildcards, graphics, etc.

Automatic generation of a user-friendly menu to configure the product.

For more complex products with variations, it is possible to modify certain values ​​in the fields of information items (eg items, BOMs, BOM / formula, work plans) through formulas and rules structure 

the articles.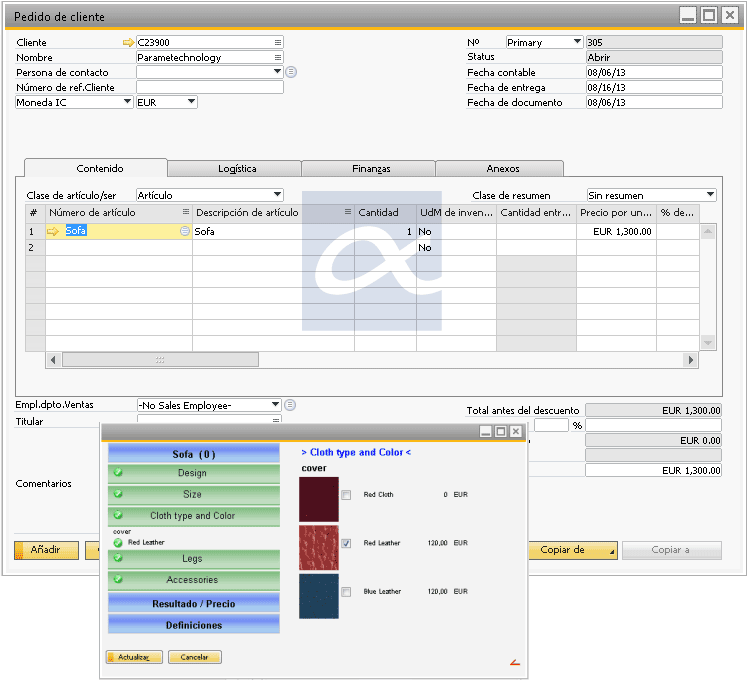 Advanced planning and scheduling (APS)
APS is used for detailed planning in companies, if the times of orders, delivery dates, transition periods, capacity allocations and resource availability are critical parameters in the process of value creation. By graphical visualization and comparison of all activities with resources, a high level of transparency, indicating where and how intervention is required in the planning of production is achieved.
Some of the most important features
Customizable graphics oriented work orders and resources.
Different ways of ordering and planning the sequence of operation and optimization with or without each resource capacity limits.
Consideration of dependencies orders collating deadlines.
Selecting or changing the simple, such as machine tools or resources.
Consideration of material resources (stocks, resources and availability).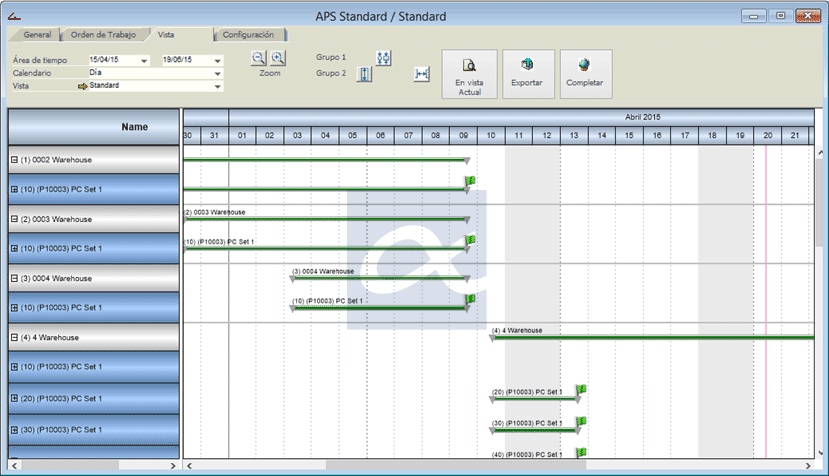 Management and Warehouse Locations
The location management be.as expands the possibilities of standard warehouse management functionality of SAP Business One. It can even be used by companies without manufacturing, as a separate module Be.as.
Extended storage management:
Considered by the MRP.
Warehouses, areas and fully definable locations with up to 3 dimensions based on vector graphics.
Definable business rules be.as script.
Types of stored items:
Articles with lots, serial numbers and expiration dates consideration.
Performing Inventory with parameterized counting lists.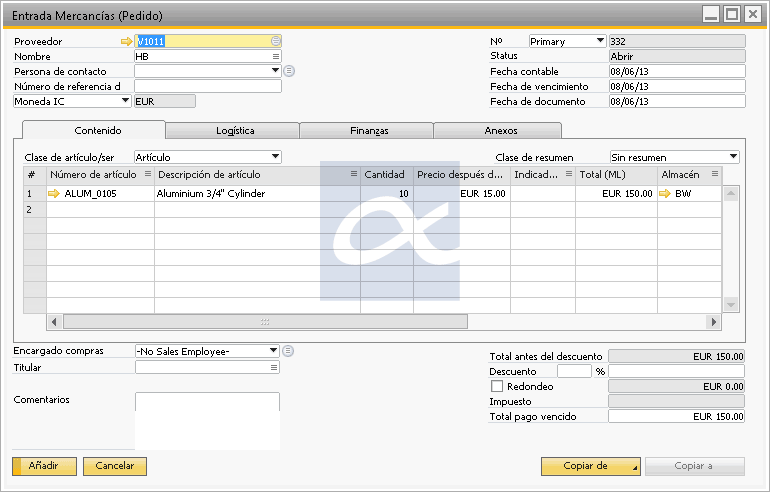 Mobile devices management
The functions of management module stores and locations are also available for wireless devices. Communication between devices and the server is directly across the wireless network. In this way information is always current. The mobile management is versatile and compatible with other modules.
Main functions:
Information on stores.
Material transactions (inputs, outputs, transfers between warehouses and shopping facilities).
Making inventory and execution of quality control.
Ideal for:
Logistics companies requiring this add-on SAP Business One, with or without manufacturing, with or without SCM.
Manufacturing companies that require further locations to manage wireless devices in its stores.
Financial Reporting
Cost accounting not only allows you to configure a classical operational accounting system based on European models. It also facilitates the presentation of all values ​​and quantities of the general accounting of SAP Business One, payroll and manufacturing. Therefore they can easily be customers, orders and products that have more benefit for a specified period from the calculation of the contribution margin.
Key Features:
Cost accounting.
Cost elements and accounting costs by cost center.
The cost elements are divided into fixed and variable costs by cost center.
Budget and distribution of types of costs.
Reallocation of cost centers.
Short-term income.
Contribution margin.
Or related customer order.
Profit contribution by period, customer, order article.
Ratio calculating hours.
Total cost rates and marginal rates of machine costs.
Calculation of hourly rates for planned and actual time.
Presence Control and Data Capture Production
The presence module can collect employee time to arrange a variety of uses transparency. uptake of correct data may be performed if an overview up to the minute of manufacturing orders or want feedback from performance data such as schedules, conditions, quantities produced, is needed etc.
The functionality allows the capture of production data in addition to the allocation of time and amounts from terminals in addition to the acquisition of materials needed for production via terminals with barcode readers.
Advanced Master Data and models for time and presence.

Variety of support information, absences, information on the jobs that have been produced and statement of operations, availability of necessary equipment.

Collecting complete data on the operations, materials, performance, scrap, quality data, etc.

Usable in fixed or mobile terminals touch.

Pool work order can work on the ground without the need for paper.

Each operator can access the operations available in your area.

Display information about the status of the materials needed.

Ease of sharing images and documents.