MES System – Manufacture Execution System
What is the MES system?
MES (Manufacturing Execution System) is an integrated production management system that focuses on production area monitoring, control, logistics, historical monitoring and real-time product quality management with a goal improve business productivity and efficiency.
MedID provides useful information to optimize production and track all production data right at the time of operation. As a standard integrated information system, MES not only serves as an information center between different enterprise systems (ERP, QMS, EAM, SCM, and Automation), but also manages and to optimize daily factory operations and production processes.
Manufacturing execution systems (MES) are computer systems used in a factory, used to monitor, monitor and store information from inputs into output products.
MedID provides information that helps plant decision-makers understand the current state of the plant to optimize and improve production. MES systems work online to control multiple devices at the same time in production. (input, people, machine and support services)
MES real-time management of production parameters, Unlike ERP for longer time management and planning nature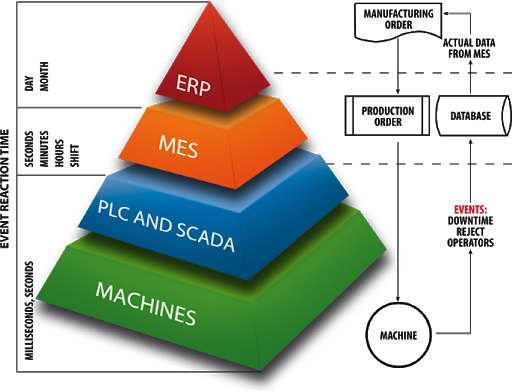 MES's position in enterprise information systems
MES is considered as an intermediate system between systems: ERP (enterprise resource planning – enterprise resource planning system) and SCADA system (Supervisor control and land qccquisition – system monitoring control and data collection. whether) or a process management system. The boundary between these systems is not too clear, among the large industrial groups that have invested in the construction of the production enforcement system – MES since the 1990s.
MES is one of the main types of information systems aimed at serving manufacturing companies. Each of these types of systems includes different functions and product types. These major production software systems categories are:
Enterprise Resource Planning (ERP) – includes financial delivery systems, order management, production planning and materials, and related functions.
Supply Chain Management (SCM) – includes functions such as forecasting, distribution and logistics, transportation management, e-commerce, and advanced planning systems.
Sales and Service Management (SSM) – includes software for sales force automation, product configuration- testers, service quotes, product returns, and more.
Product and Process Engineering (P&PE) – includes computer-aided design and manufacturing (CAD / CAM), process modeling, and product data management (PDM).
Control – typically combined hardware / software systems such as distributed control systems (DCS), programmable logic controllers (PLCs), distributed digital controls (DNCs), supervisory control, and Other computerized process control (SCADA) and process control systems designed to control how products are manufactured.
Manufacturing Execution System (MES) – includes information systems throughout the factory that provide information to efficiently execute operations to meet business goals.
Most companies need some functionality from each of these six to be successful in their marketplace. The range and detailed functionality required from each application category can vary widely based on the process mode (continuous, batch, discrete, assembly, or mixed production processes) and service business. joint (make-to-order, repeat, do-to-order, assemble-order, design-order). The functionality and products of MedIDs are often – but not always – very different according to the process and the way it is sold.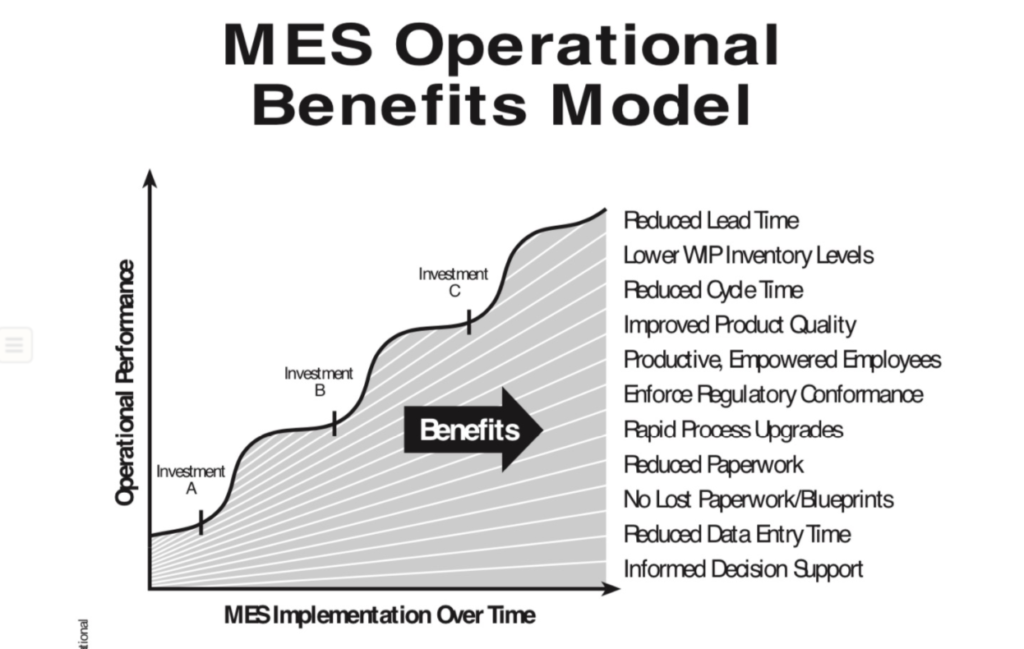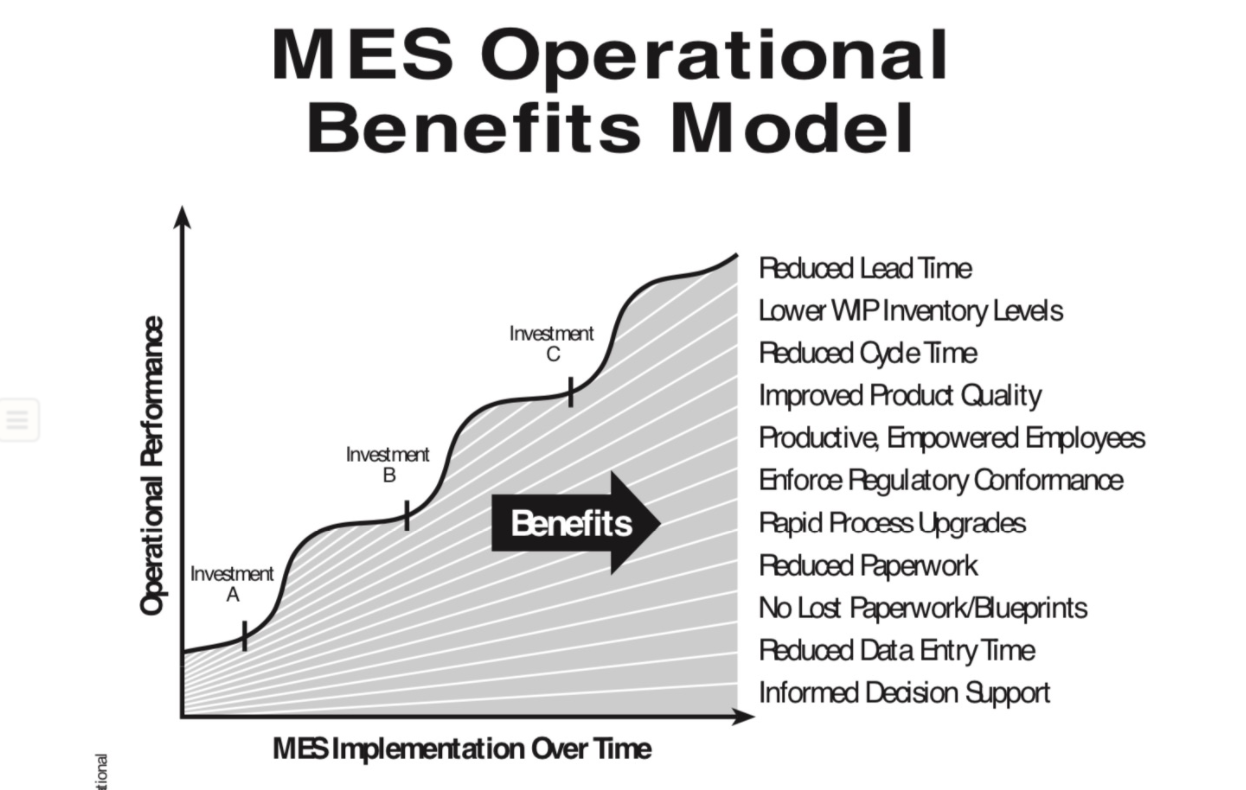 Production Enforcement System (MES) Benefits
The MedID study shows that the benefits users experience are significant including:
Reduce production cycle time by an average of 45%;
Reduce data entry time, typically 75% or more;
Reduced work in progress (WIP) averaged 24%;
Reducing paper work between work shifts by an average of 61%;
Reduce average lead time by 27%
Reduce paperwork and blueprint loss on average 56%
Reduce product defects on average 18%.
MedID offers significant benefits for many manufacturers, even when installing extension software of other types. This is partly because MES functions focus on the core value-adding processes of a manufacturing company – the realization of the manufacturing process. So while most systems focus on planning how things will work, MES focuses on improving how things are actually working. MES applications improve the efficiency of factory operations and help plant employees make the right decisions.