SAAS cloud 4.0 human resource management module:
1. Video DEMO 
SAP B1 Beas HR Management
SAP Payroll WEB APP
2. Human resource management feature in SAP ERP/MES (HR – Human Resource):
– Human resource management in enterprises, human resource planning.
– Time management (time sheet), reviews, timekeeping.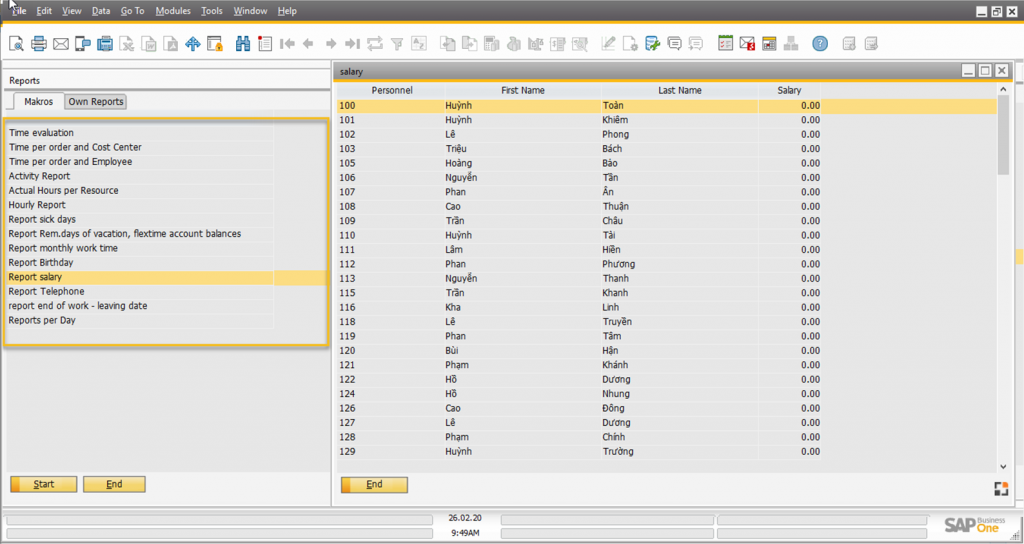 2. The reports in the personnel management function of SAP ERP/MES help business owners to have appropriate development strategies:
– Report list, employee information.
– Report on holidays, salary report.
– Detailed report on the status of each specific human resource.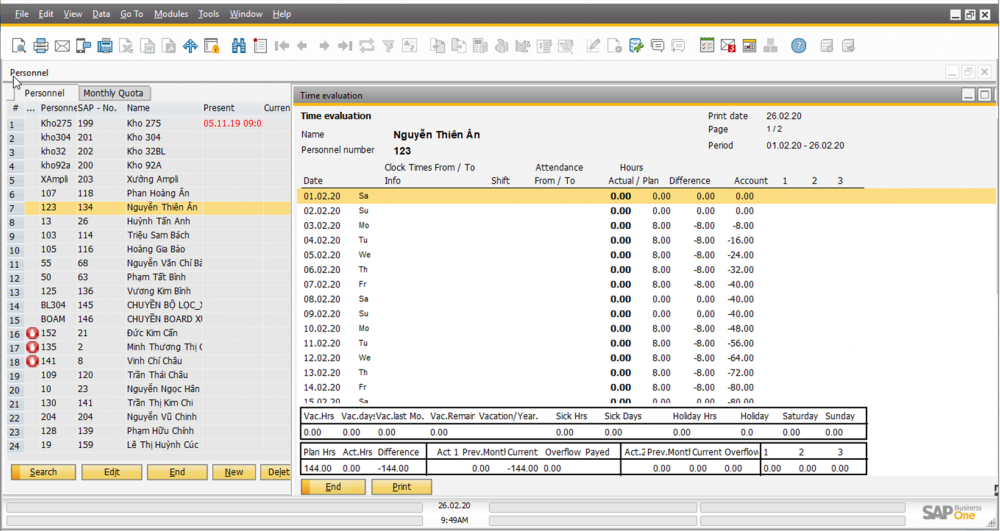 3. Personnel system and management: Assigning rights to users according to rank, managing personnel information, working process, updating personal information.
4. Report list: Automatically set up statistical reports, provide banking report templates.